Chiropractor Tarzana Joel Silbar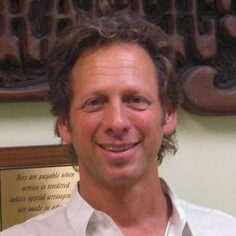 Dear Patient,
All too often, it's the practitioner who gets all the information about the patient, and the patient gets little information about the practitioner and his/her practice. I would like to change that.
My full name is Joel Garry Silbar and I was born in Los Angeles in 1957.
In 1975, I graduated Taft High School, located in Woodland hills, played Baseball at New Mexico State University, and later attended Oregon and San Diego State Universities.
Equally important, I am a graduate of Los Angeles Chiropractic College, earning my California License in 1983.
Similarly, my wife Olivia is an R.N. for a spine surgeon.
Furthermore, I have 2 kind boys ages 16 and 17, and a variety of pets including 2 dogs, rabbits, turtles, and frogs.
Hobbies are golfing, hiking, music, and sports.
We eat high-energy foods, drink ionized water, take vitamins and homeopathic remedies, exercise, meditate, get adjusted, sleep well, and try to keep a positive mental attitude.
Our Laugh, Learn, Love, and Play lifestyle keep me happy and healthy.
Originally, I was inspired to become a healing practitioner because helping people with their lives gives me great purpose.
The natural ability to help people with my hands, head, and heart is a perfect fit for chiropractic.
In addition, the philosophy of intelligence, and the central nervous system, fits my beliefs.
The practice has become more holistic over the years, seeking the cause of the subluxation complex.
NET, SOT, Cox, and diversified techniques range from gentle to non-force techniques.
I'm a certified Neuro Emotional Technique practitioner.
I've chosen to devote my life to the healing arts because not only do I help people, but I learn and love more every day.
By the same token, I am grateful I did so because I have truly been able to help so many people, in so many ways, that traditional medicine, drugs, and surgery could not.
Also, I believe with all my heart in how I practice and always strive to improve, and believe I give an excellent service for a fair fee.
We want you to refer and continue to refer patients to us because everyone could use more balance and healing in their life from birth to death.
My business is 100% referral base from people like you who believe in me, chiropractic, and holistic healthcare.
Additionally, I've established my office in this particular community because I am, and always have been, a part of it.
What can I say?
I love Tarzana.
My whole purpose is to help as many people as I can with balanced energy and healing. What seems to make this practice unique is an electric and holistic approach, with gentle specific adjustments. My personal promise to you is to be the best chiropractor and holistic healer I can be.